Longwy City Museum of Enamels and Earthenware
Located in the former military bakery, the Enamel and Earthenware Museum of of Longwy exhibits the most famous creations of the city's factories. There are two large collections: earthenware, produced from 1798 on and enamels, their production started in the early 1870s.
Regarding earthenware, in addition to the standard tableware that made the Faience Factory's fame, you will discover decorative works from the 19th and 20th centuries (sculptures, majolica, barbotine).
The collections of enamel on faience will let you appreciate the richness and complexity of a unique know-how. Through these works, you will discover Longwy's links to the major European artistic trends, from the 1870s to this day and you will see how this heritage is cherished and nurtured.
The Museum is also home to works of the sculptor Jean-Paul Aubé (Longwy 1837 - Capbreton 1916) and the painter Paul-Georges Klein (Longwy 1909 - Arles 1994).
Useful information:
Duration of the tour: 1.5-hour
Open year round with advance booking
Prices:
Get in touch:
Musée Municipal des Émaux et Faïencerie de Longwy (Longwy Municipal Museum of Enamels and Earthenware) - Porte de France 54400 Longwy-Haut
+33 (0)3 82 23 85 19
Email:

This email address is being protected from spambots. You need JavaScript enabled to view it.

Facebook: facebook.com/museedesemaux
Internet: museedesemaux.wordpress.com
Longwy's Enamel Factory – 1798
Famous for its powerful influence on the ceramics industry, the Boch family was instrumental in the founding of the Longwy earthenware factory in 1798.
The faience production became famous after Napoleon visited the site and ordered tableware for the Imperial Homes of the Legion d'Honneur.
Taken over by the d'Huart family in 1835, the earthenware factory expanded over the years: creation of the cloisonné decoration, Art Deco style, participation in the "Art Deco" exhibition of 1925.
Over the last 25 years, the Faiencerie has worked on a major project to update the style and design of its products. Collaborations with contemporary artists opened a new era for the Factory. For more than a Century, Longwy has held the exclusive rights to "cloisonné enamels" on earthenware.
In 1998, the factory entered its third Century of existence. You are invited to discover our House, our work, our know-how and the different phases of enamel production:
design of the molds, pouring of the clay, smoothing the rough pottery by hand, piece by piece
production of our enamel made of a mixture of metallic oxides with a range of rich colors,
silkscreen printing, laying of the black line with precision, filling of our enamels, applying gold with dexterity and finesse, and finally the cracking of our enamels.
Maybe you'll even have the chance to hear "enamel singing" as it comes out of kilns...
Manufacture des Emaux de Longwy (Longwy Enamels Manufacture) - 1798 - 3 rue des Emaux 54400 LONGWY - Tel: 03.82.24.30.94
emauxdelongwy.com - This email address is being protected from spambots. You need JavaScript enabled to view it.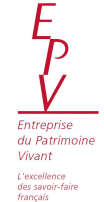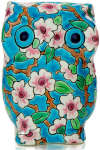 Useful information:
Monday to Friday, departure 9:30 am - 10:30 am - 1:30 pm - 2:30 pm. Advance booking required.
Duration: 45 minutes
Prices:
Please contact us
Groups: Minimum 10 - Maximum 30 people
Get in touch:
Manufacture des Emaux de Longwy (Longwy Enamels Production Site) - 1798 - 3 rue des Emaux 54400 Longwy
Tel. +33 (0)3 82 24 30 94
Fax. +33 (0)3 82 23 53 52
Email:

This email address is being protected from spambots. You need JavaScript enabled to view it.

Internet: www.emauxdelongwy.com
Saint-Jean l'Aigle Earthenware factory in Longwy-Herserange
Located in a castle previously owned by a steelworks owner, the factory produces 100% handcrafted Longwy enamels, barbotines and majolica, under the supervision of a "Meilleur Ouvrier de France" (Best Worker of France).
The National Living Heritage Company Label certifies excellence in tradition and innovation with classic one-off pieces, modernist decorative series and monumental works.
Its private museum shows ceramic masterpieces by painters and sculptors like Picasso, Mucha, Majorelle, Mougin, Rodin, Gallé and the great Longwy creators inspired by China and Japan.
Discovery tour: factory, shop and museum. (Découverte : magasin d'usine, fabrique et musée)
Useful information:
Duration: 1.5-hour
Period: year round from Monday to Friday. Booking three weeks in advance for Saturdays and Sundays (mornings)
Closed the first three weeks of August and from December 24th to January 1st.
Prices:
Please contact us
Groups: Minimum 12 - Maximum 100 people
Get in touch:
Faïencerie Saint-Jean l'Aigle (Saint-Jean l'Aigle Earthenware factory), direct access via Longwy, 98 rue de la Chiers - 54400 Herserange
Tel. +33 (0)3 82 24 58 20
Fax. +33 (0)3 82 24 43 76
Email:

This email address is being protected from spambots. You need JavaScript enabled to view it.
The workshop is located at the heart of Longwy-Bas.
Enamels are made by hand, the traditional way, just like in the old days.
Drawings are made by hand like the enameling of each piece, certified "made in Longwy".
Useful information:
Period: advance booking is required
Groups: maximum 5 people
Prices: Admission is free, but visitors can give money to a charity.
Get in touch:
Handcrafted Earthenware - 16 rue Labro 54400 Longwy
Tel: +33 (0)6 38 67 99 11
Mail:

This email address is being protected from spambots. You need JavaScript enabled to view it.
In a large retail space, you will discover the exclusive creations of Christian LECLERCQ, Master Ceramist & Meilleur Ouvrier de France ("Best Worker of France"): Art Enamels of Longwy
Contemporary or classic, the collections are numerous and offer art lovers high quality, carefully crafted pieces that reflect all the know-how and manual skills of a House committed to these values.
Les Émaux d'Art de Longwy has been awarded the EPV State Label (Living Heritage Company) rewarding the excellence of a French know-how that tops up an already well-established fame.
Our shop offers a large choice of antique objects to complement the Longwy and Lorraine heritage product range.
A unique experience.
Useful information:
Duration: 40 minutes.
Period: advance booking is required
Groups: from 1 to 10 people
Prices: Please contact us
Get in touch:
Emaux d'Art de Longwy (Longwy Art Enamels) - Place Salvador Allende (Gare Routière) 54400 Longwy
Tel. +33 (0)3 82 25 71 46
Fax. +33 (0)3 82 23 19 61
Email :

This email address is being protected from spambots. You need JavaScript enabled to view it.

Facebook: click here!
Twitter: click here!
Internet: click here!